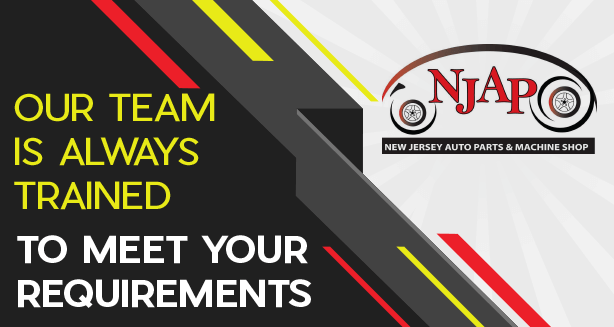 ---
New Jersey Auto Parts
We Have All Your Parts Guaranteed at the Lowest Price
6251 SW 8th St Miami Fl 33144 (305) 264-0221
11512 Quail Roost Dr Miami Fl 33157 (305) 234-4337
3015 SW 107th Ave Miami Fl 33165 (305) 225-4340
15420 SW 136th St Miami Fl 33196 (305) 254-5600
3875 West 16th Ave Hialeah Fl 33012 (305) 828-3600
---
---
Drum & Rotor Resurfacing
New Jersey Auto Parts locations can resurface your vehicle's drums and rotors if they measure within specs and aren't showing signs of extreme wear. Surface finish is crucial to proper vehicle braking and pad life and should always be part of a complete brake job. Please contact your local New Jersey Auto Parts store for pricing and availability on drum and rotor resurfacing.
FREE · Battery Testing
Extreme temperatures in both winter and summer play a large part in battery failures. Bring your battery into any New Jersey Auto Parts store for a complete diagnostic check at no charge. Our Parts Professionals can test your battery, and if it's about to fail, help you find the right battery for your needs.
FREE · Alternator & Starter Testing
Alternator: To maintain the battery and keep up with the electrical system demands of your vehicle, the alternator has to put out between 13.5 and 14.8 volts. If you are having charging system issues and suspect the alternator, your local New Jersey Auto Parts store can test it, on or off the vehicle, to determine where you may have a problem.
Starter: Starting system problems are common, but not all problems are caused by a faulty starter motor. If you are having intermittent starting problems, stop by your local New Jersey Auto Parts store and let us test your starting system. If the vehicle won't start and you suspect the starter is the problem, bring the starter in and our Parts Professionals can bench test it.
Bilingual Team Members
Our team members are here to provide great customer service. We are proud to say that in some locations we have bilingual team members who will help you find the parts you need.
---